It's not easy to get money in Dream League Soccer, especially if the desire to build a club, for example buying players and expanding the stadium is greater than the income from each match.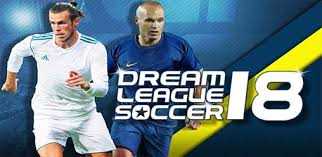 As a result, players have to save for a long time to raise a lot of money in Dream League Soccer, or have to buy through Google Play at very high prices to get Dream League Soccer money.
However, there is still a way to get a lot of coin Dream League Soccer, that is by using game data belonging to other players, or more commonly referred to as cheat money for Dream League Soccer.
For those who are looking for, or interested in using the cheat money for Dream League Soccer 2019, please download the data and see how to easily add money to Dream League Soccer 2019 below.
How to add the Latest 2018 Dream League Soccer coins easily, without having to Root or Hack your Android Phone, without having to buy coins, how to just delete the profile.dat file then copy the profile.dat file back from the file you downloaded here , to get the file please
download
.
If you are all confused where is the profile.dat, please friend can enter the File Manager manager first, then enter the Android Internal Memory Data com.firsttouchgames.dls3 Files (here you can slide or search down). The profile.dat file was deleted first, then replaced (copy) with profile.dat, which you downloaded here.
Remember This Will make your account not as it was, but it is ranked (highest division level), with players who have maxed, and coins totaling hundreds of millions of coins, can buy players, use Stadium Upgrades, edit players to the maximum, to Your logo and Custom Team can just click upload or you can copy it from Google so much from me, hopefully it's useful.