Indian game development team, Mobile Premier League (MPL) officially launched the esports platform. This platform called MPL offers a variety of arcade games that will be combined with esports elements.
The emergence of MPL also helped enliven the esports industry in Indonesia which is still dominated by games with RPG, FPS, battle royale, or multiplayer genres in general. For this reason, this platform is here to revolutionize the arcade genre to be more friendly with gamers and can be accepted at Skena Esports.
MPL applies digital innovations to arcade games that are always popular and are popular with time. For the inaugural launch of the Indonesian version, this platform carries five game titles namely Fruit Chop, Go-Ride, Runner no.1, Monster Truck, and Fruit Dart.
Available games have a concept similar to arcade games in general. This makes new players feel familiar and easy to understand. MPL also promised to add more games in the future.
As an esports platform, MPL will also hold tournaments for each game title. Players who have participated in the tournament can play all the games to their heart's content. The highest score during the tournament will determine their ranking in the leaderboard.
The player who wins the highest score in the tournament will win and be entitled to a number of diamonds as an in-game medium of exchange. These diamonds can later be used to participate in each tournament.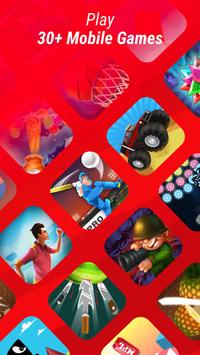 Users has a unique referral code to invite his friend to become a new MPL user, and after the registration process is complete, the invitee will get a number of diamonds and tokens.
Interestingly, MPL is integrating GO-PAY features into its platform. Diamonds obtained from games on the platform can be converted into GO-PAY balance.
For exchange, one diamond is equivalent to one hundred rupiah in GO-PAY. Surely this system will further motivate users to be the best in MPL.
Until now, the Mobile Premier League has been downloaded up to 25 million times by users in India. Users in Indonesia can immediately download MPL via the official website
here
.